There will be a another free fan bus for the boys Quarter Final basketball game in Gaylord on Tuesday, March 21st. Huge THANK YOU Heather and Robb Aukeman owners of BC Pizza for your sponsorship! The bus will be for 6th-12th grade students. Please sign up in the office.

Just a reminder that our Family Literacy Event will take place on March 20 in the Middle School Cafeteria from 5-6:30pm. Our evening will consist of a free BC Pizza dinner of pizza, salads, and drinks, a canvas painting activity led by the GSRP team, and a variety of resource stations with activities for children and lots of resources for parents. Additionally, our K-8 classrooms will have a literacy display we call our Reading Extravaganza in the commons area to highlight what reading and writing work looks like in our school system! We look forward to seeing you here!

Yesterday we had Devan And Stephen from Fort Michilimackinac do a presentation called, ' Historic Mackinac on tour' for our 3rd grade students. The students learned all about how the Anishnaabek, French Canadian and British residents cooperated together with one another as part of the Great Lakes fur trade and how those people participated in a global economic and cultural exchange. The students were engaged in hands on activities with great excitement!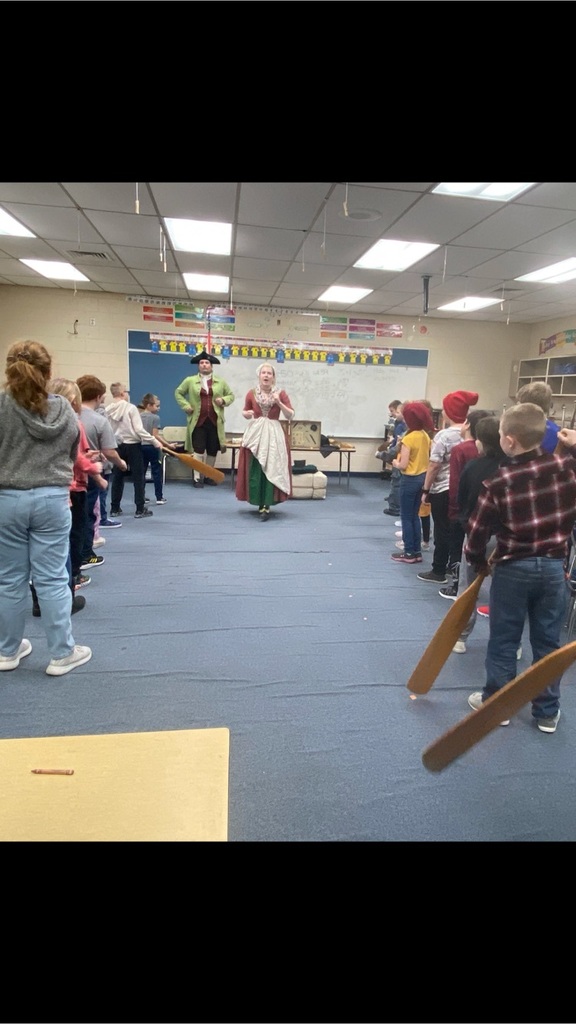 The high school Wrestling banquet will be on Sunday, March 19th at 4pm at Buoys Restaurant.
LHS Robotic team will be competing @ Lake Superior State University on Friday & Saturday, March 24th & 25th. Let's Go St. Ignace Shield!!!!!!
FREE FAN BUS, another huge shoutout to Fred and Wanda Paquin for sponsoring the next fan bus to the boys Regional Final game tomorrow in Gladstone. Students 6th-12th grade can sign up in the office. Bus leaves at 4:15pm. Students are responsible for their ticket and money for food.
The St.Ignace Boys Regional Basketball Final will be in Gladstone at 7pm on Wednesday, March 15th. All tickets are on gofan.
FREE FAN BUS for Monday (3-13-23) night regional game in Gaylord.. A HUGE THANK YOU to Steven Paquin of Belonga Plumbing and Heating for fully sponsoring this fan bus! The fan bus will be for 6th-12th graders who would like to make the trek down to Gaylord the regional game. Cost of the bus is $FREE!!!!! Students are responsible for getting their own ticket on gofan. Let's Go Saints and Let's Go Belonga Plumbing and Heating.
Anyone going to the game tonight in Elk Rapids there is ONLY ONE entrance to the gym and will be DOOR 26 located on the east side of the building. There will be over flow parking available across the street at Cherryland Middle School or Elk Rapids Bible Church on 3rd Street. There will also be a shuttle available starting at 5:30pm if necessary.
Our GREEN BUS Route is running about 20-25 minutes behind time today!
FAN BUS!!! There will be a fan bus for the Boy Basketball District Championship game in Elk Rapids tomorrow (3-10-23). The fan bus is for 7th-12th graders. Cost is $10. Students will need to purchase their own ticket on gofan. The fan bus will leave after school at 3pm. Please sign up and turn in the $10 to the office by 8:30am tomorrow.
Last home boys basketball game of the season TONIGHT (3-8-23)! The Saints take on the Harbor Springs Rams in round 2 of Districts, all tickets on GoFan! LET'S GO SAINTS!

St. Ignace Elementary and Middle School Scholastic Book Fair will be held March 13-20 in the Middle School Library during school! The book fair will also be open on March 20th during our Family Literacy Event from 5:00-6:30!
Scholarships for seniors are available in Mrs. Olsen's office. Please see her if you have any questions about scholarships.

LHS Robotics Club will be at the First Robotics District Competition at LSSU on March 24 & 25.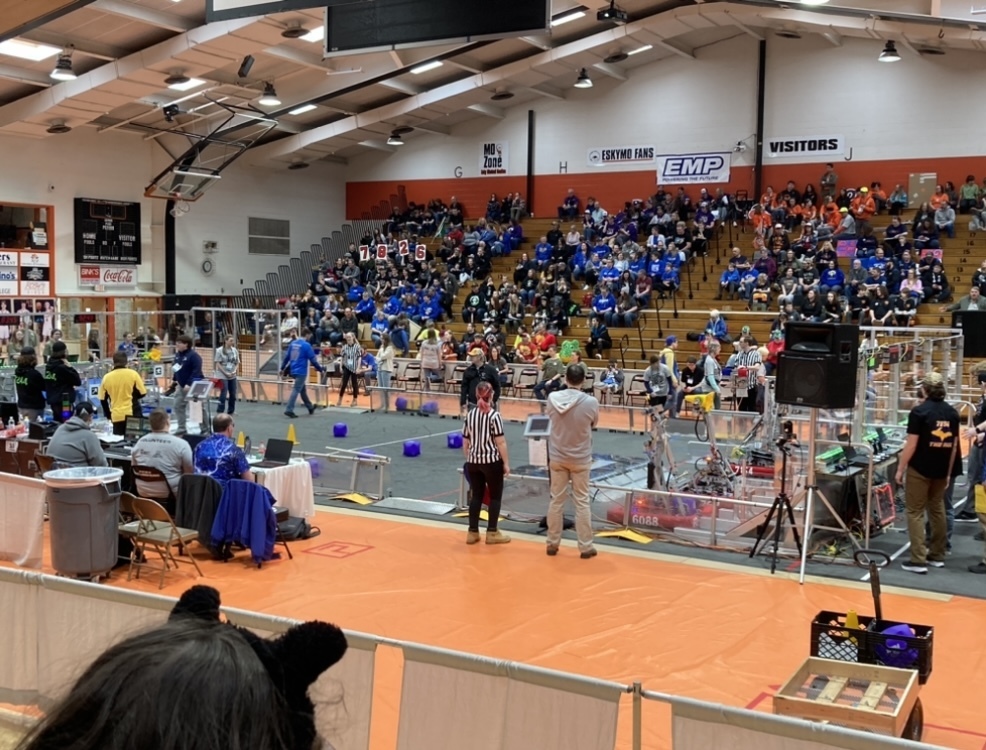 Our students had an opportunity to watch the MSU Science Theater group in action today! Our Preschool-8th grade students attended an assembly that featured a variety of science "phenomena" for our students in fun and exciting ways. The presenters are actual MSU science department students who seem absolutely thrilled to be spending their spring break spreading the love of science learning to other students!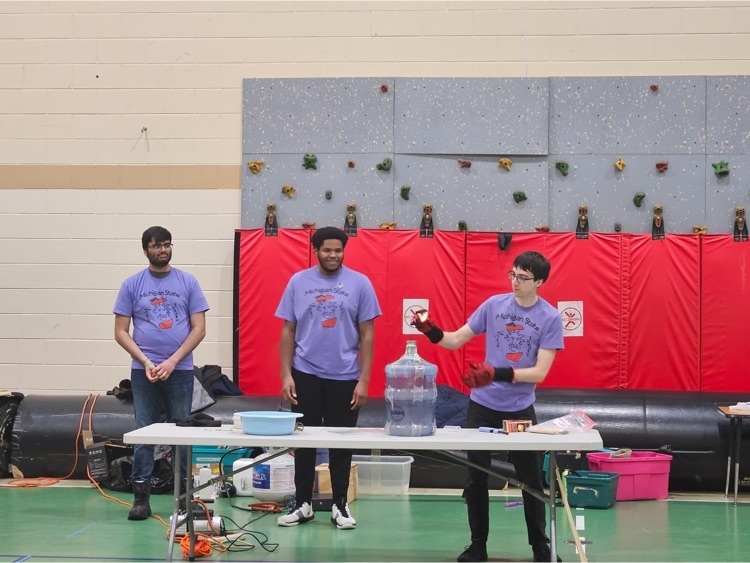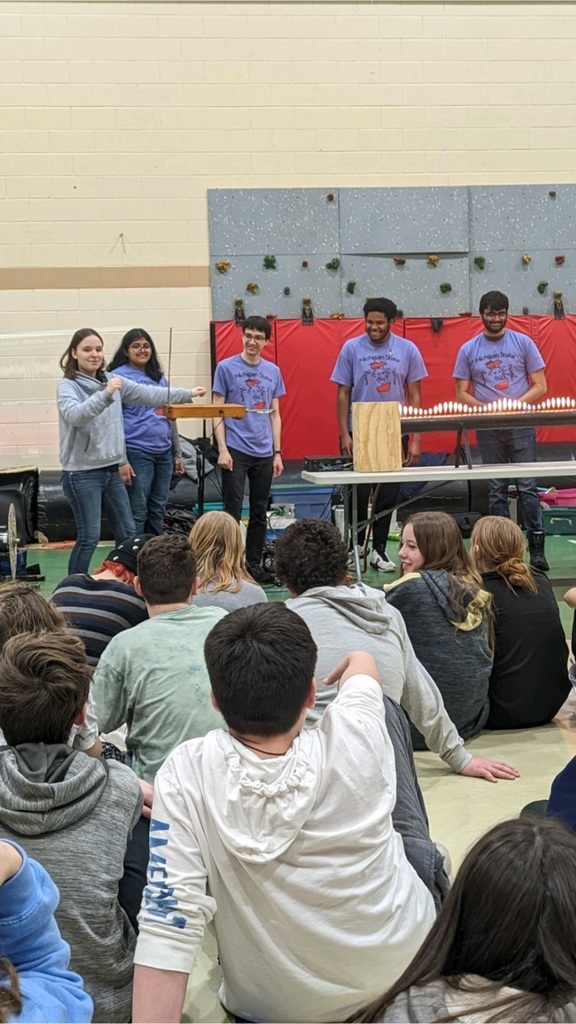 2 HOUR DELAY today, 2/28, due to weather conditions!
2/24/23 REMINDER.....The Blue Bus route that services the city will not be running the afternoon of Friday, 2/24, due to the lack of a substitute driver. Please plan self-transport on this date. We expect that all buses will be running as planned Monday.